Afspraken kunnen graag per mail gemaakt worden. Gebruik hiervoor de hier naast staande knop.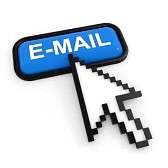 Afspraken zijn mogelijk bij de navolgende adressen:
Putgraaf 3, Luciushof, Heerlen
Kolmondstraat 37, Vaals
Als u een afspraak op korte termijn wilt maken, kunt u mij het beste bellen : 06 51 846 508
De kosten voor behandelingen worden deels of geheel vergoed door uw ziektekostenverzekeraar.
Onder deze link vindt u informatie over de vergoeding door uw verzekeraar:
Vergoedingen door de ziektekostenverzekering in 2018
Afspraken, die niet nagekomen worden of afspraken, die minder dan 24 uur te voren afgezegd worden, kunnen in rekening worden gebracht.
Tarieven:
1e consult € 65
vervolgconsult € 55
Kort vervolgconsult € 35
Afspraken, die niet nagekomen worden of afspraken, die minder dan 24 uur te voren afgezegd worden € 40
Verdere informatie
KvK nr 34327669
AGB-code: 90(0)14284
BTW Nr. NL1079.26.076.B01
Ik ben lid van de

Lid KAB